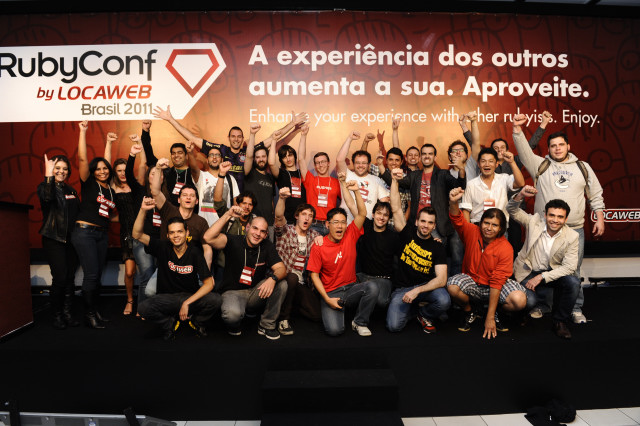 I was in São Paulo last week - the 3rd and 4th of November - for RubyConf Brazil. For those who don't know, RubyConf Brazil is the evolution of Rails Summit Latin America, where I had the privilege to speak in 2009.
This year though, all bets were off. Fabio Akita and Locaweb put together a great event, with over 700 attendees and about 30 speakers split in two streams and two awesome days.
Once more I had the chance to speak at the event and different from previous years, all talks were recorded and streamed live! You can check mine - in portuguese - here as well as my slides - in english - on slideshare.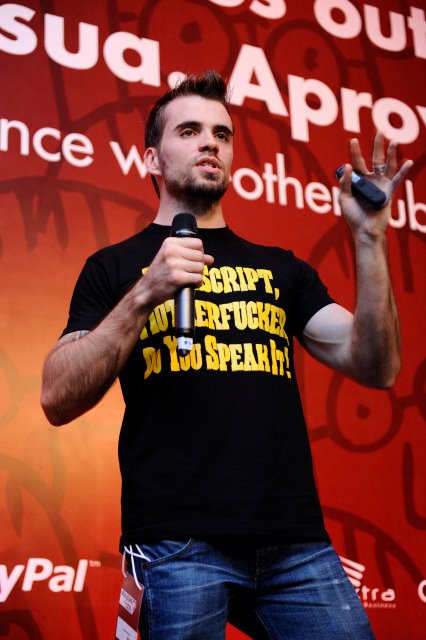 All other talks can be watched from the eventials' RubyConf Brazil page. Locaweb has also published the official Flickr album of the event.
It was great to meet up with great friends again as well as to meet amazing new people such as the guys from ThoughtWorks Brazil. I promise I'll make the detour next time! :)
I hope to see you all again soon!